First Alaska Native Elected to the House
A complicated election results in a unlikely victor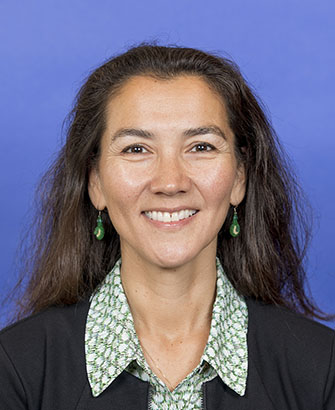 On August 31, 2022, Alaska sent its first Native Alaskan member of Congress to the House of Representatives after it was announced that voters had elected Democrat Mary Peltola. This came after she defeated a field that included former Gov. Sarah Palin and businessman Nick Beigich III in a special election triggered by the death of former Republican representative Don Young. Peltola is not only the first Native Alaskan to serve in Congress in United States history, but also the first Democrat to hold the seat in nearly a half a century.
The special election was triggered by the death of longtime Congressman Don Young, a Republican first elected in 1973. Young held office for nearly fifty years, with his tenure in Congress spanning presidents ranging from Nixon to Biden, taking a prime role in decades of legislative history. Young became a beloved member of Congress, forging unlikely relationships at home, like with Native Alaskan tribes that often swept him into power, and in Washington, where he became a well-liked and much-respected member on the Democratic and Republican sides of the aisle. Young also played major roles in crafting major bipartisan legislation, including his work with the Biden administration to help pass last year's landmark infrastructure law. Young helped secure millions of dollars worth of investments to benefit his home state, including a marine highway system essential for many Alaskans' travel, especially in rural regions only navigable through waterways. Young died on March 18, 2022 while traveling back to his home state.
Once the vacancy arose, a chaotic special election to fill his seat ensued. Dozens of candidates, ranging from Democratic socialists to far-right conservatives, filed for the race, which soon devolved into a who's who in Alaskan politics. Republicans were initially viewed as heavy favorites to hold the seat, and the race soon seemed to narrow down to two contenders: Nick Beigich III and Sarah Palin. Palin, by far, is the most well-recognized politician from Alaska on a national scale, ascending from the governorship to become then-Republican presidential nominee John McCain's running mate in the 2008 election. However, McCain and Palin lost to former president Barack Obama and now-President Joe Biden in a rout that sent her back to Alaska. And soon after, due to a series of snowballing scandals, Palin resigned the governorship in July 2009, and made regular appearances on Fox News and at events for far-right politicians. During the campaign, Palin touted her endorsement from former president Donald Trump, who rallied with her in Anchorage shortly before the election. Palin ran on a platform of intense fossil fuel production, opposition to gun control reforms, and an end to what she called "reckless government spending" and "indoctrinating children with leftist ideologies." Palin is also outspokenly opposed to abortion rights, making her exactly opposite on the issue to Peltola, who defeated her by passionately running on a pro-choice platform. Beigich III, on the other hand, is the Republican grandson of former Democratic Rep. Nick Beigich I, who preceded Rep. Young as the holder of the state's lone House seat. He is also the nephew of former Alaska Democratic Senator Nick Beigich. Being part of a family with rich political ties and heavy name recognition, Beigich went head to head with Palin, and tried to position himself as the more moderate alternative. However, with the entrance of both Palin and Beigich into the race, Republican voters soon found themselves split, and the race turned nasty, with the candidates hurling insults and attacks at each other.
That's where Mary Peltola came in. A former Alaska state legislator, Peltola prided herself on her decade in the Juneau statehouse, where she championed a range of bipartisan agreements with Republican governors including Palin. She ran a campaign squarely focused on reproductive and environmental issues. Her campaign slogan, "Pro-Choice and Pro-Fish," represented these sentiments, as she channeled anger felt by many Americans following the Supreme Court's decision to overturn Roe v. Wade. In addition, she emphasized local frustrations about Alaska's dwindling salmon population and the threat of the climate crisis.
Though she was generally viewed as a long-shot candidate, Peltola was announced the winner of the contest at the end of August. The victory followed a long and complicated election conducted through the state's new ranked-choice voting system, which was adopted a year prior. The system has two rounds of voting, an all-party primary and a general election that follows it, which contains many rounds in itself. The first round of voting was held in June and had over thirty candidates. All but the top four – Palin, Beigich, Peltola, and Democratic-leaning independent businessman Al Gross – were eliminated. Gross then promptly dropped out in a bid to boost Peltola's chances, meaning the general election would be a fight between three candidates. In the first round of voting in the August general election, Peltola led the pack with about 40% of the vote, while Palin edged out Beigich for second place, with roughly 31% of the vote. Given that no candidate won a majority of the vote, the general election moved to its second round, between Peltola and Palin, and Beigich was eliminated. The results took weeks to tabulate, and, when they were released, showed that Mary Peltola had defeated Sarah Palin by just shy of 3 percentage points, 51.5-48.5, flipping the traditionally red state blue in a stunning upset victory.
During her short time in Congress, Peltola attended the signing ceremony for President Biden's Inflation Reduction Act, and has joined the House Committee on Natural Resources, where she has shined a spotlight on fish-related issues. Palin, Peltola and Beigich will face off again in November to determine who will represent Alaska in the House for a full term, and polling shows that, at the moment, Peltola is starting off as the narrow frontrunner to win reelection.
On a broader level, Peltola's victory represents a major breakthrough for indigenous people when it comes to representation in elected office. Aside from Peltola, the first Native Alaskan to hold a congressional seat, only a handful of other indigenous people have ever been elected to Congress. Closer to home, this short list includes now-Interior Secretary Deb Haaland, along with Kansas Rep. Sharice Davids. Like New Mexico, Alaska has a large indigenous population, and victories like those of Peltola and Haaland suggest that breakthroughs are finally starting to be made when it comes to giving these historically oppressed groups a voice in the aisles of power, which help add new and long-neglected perspectives to the highest-levels of decision-making.
Leave a Comment
About the Contributor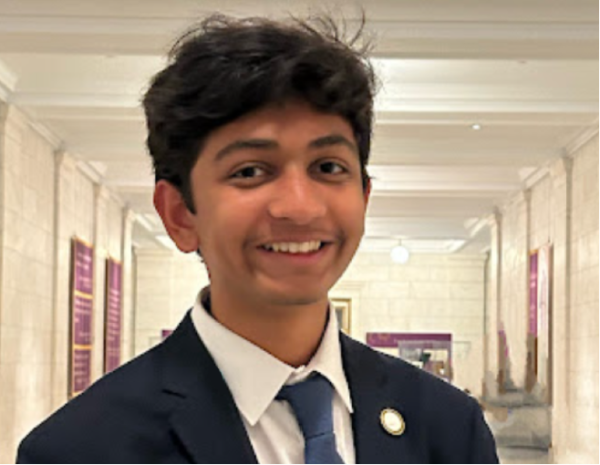 Abhishek Narahari '24, News Co-Editor
Abhishek is a deeply engaged member of the Albuquerque Academy community, part of several government and politics-focused clubs and activities. For the...