FBI Raids Trump's Residence
Classified Documents abound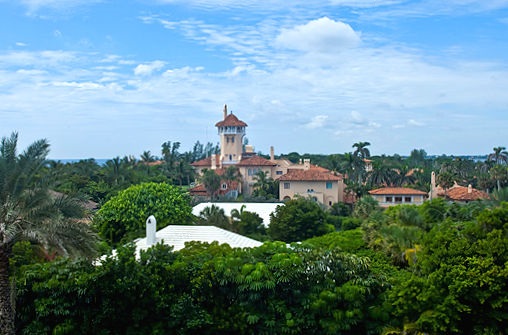 In early August, the F.B.I. conducted a search of Donald Trump's house and private club, Mar-a-Lago, in Florida. They were looking for documents that the former president had allegedly taken unlawfully from the White House when he left office in January 2021.
In January 2022, Trump was said to have returned 15 boxes of government documents from Mar-a-Lago to the National Archives after federal authorities discovered he had taken them. Among these were over 150 marked as classified, which prompted investigators to suspect that there may be more sensitive information in Trump's possession, and after interviews with witnesses, issued a subpoena in May for any remaining documents. Agents from the DOJ carried out an earlier visit to Mar-a-Lago in June to execute the subpoena. Throughout the continued investigation, Trump and his team have upheld the claim that all of the documents he had taken had already been returned to the National Archives. Trump's lawyer, Christina Bobb, signed a statement during the visit saying that, to her knowledge, all classified materials that had been at Mar-a-Lago had been returned. Additional witness interviews and security footage of Mar-a-Lago showing people transporting documents and boxes led to the DOJ requesting a search warrant which a federal judge approved, and the F.B.I. conducted the search on August 8. The F.B.I. seized numerous documents including "18 documents marked as top secret, 54 marked as secret, 31 marked as confidential and 11,179 government documents or photographs without classification markings." In addition, 48 folders with confidential information inside of them were taken from Mar-a-Lago and later were found to be empty. The F.B.I has not found what was inside those folders yet. Among these documents were some involving the military capabilities of an unidentified foreign country. Documents as classified as these are highly protected and require special clearance to view. Having these documents in an insecure area poses a threat to the confidentiality of classified information. Trump-appointed Judge Aileen Cannon, presiding over the court proceedings, later released a redacted version of the affidavit for Trump's case to the public. It spells out why the government had reason to search Mar-a-Lago. It is quite unusual to release an affidavit this early into an investigation as it contains highly sensitive material which could have further implications on the security of the investigation.
It's unclear why Trump would have taken these documents in the first place, but there are some potential reasons. First, Trump was known amongst his White House staff to consistently rip up paper and keep miscellaneous knick-knacks. He could have had harmless intentions with keeping the documents and simply wanted to keep things to remind him of his time in office. Another possible – and more harmful – explanation is that he wanted the ability to use or sell this information for the upper hand on political opponents. Many of these documents contained sensitive, important information that could be dangerous if placed in the wrong hands. A third potential explanation for Trump's actions is that he wanted to protect his reputation or prevent people from seeing information on him or his allies. For example, among the documents Trump kept was a letter he exchanged with Kim Jong Un, the leader of North Korea. There may have been other similar letters between a variety of correspondents that could have affected Trump's reputation had they been read due to them containing potentially controversial topics and views.
As the investigation continues and more information is revealed, it will be seen whether or not there is any potential for Trump to be charged. The judge recently accepted his request for a special master, a person appointed by the judge to aid the court in its proceedings, to look over the documents in question to make sure they are being used fairly by investigators as he claims some of them may be protected by attorney-client or executive privilege and therefore cannot be used in the probe. The document evaluation will likely slow down the investigation because the DOJ can not continue its work until the special master has concluded their assessment. Depending on what the court concludes, charges could vary for Trump. It is against the Presidential Records Act of 1978 to take the documents and mishandle them the way Trump has, but the law does not dictate any criminal charges for such actions. If it is found that there was intentional destruction of classified information, there could be more legal implications. Trump could still run for president in 2024, and he most likely wouldn't lose much support even if he faced legal trouble as it seems his supporters would continue to endorse him.
Leave a Comment