Dodge!
Annual 10-12 Student-Teacher dodgeball game proves once again that teachers are, well, old.
After an all-American lunch of hot dogs and fries, the annual faculty/student dodgeball game commenced promptly at 11:45 yesterday (9/9/2022) with teachers sitting on the West side of the gym and students on the East per Mr. Kevan's emailed instructions. Contrary to Mr. Kevan's email, however, neither party was really wearing the colors they were supposed to. The players did not disappoint and gave us a fantastic 30 minutes of mid-day dodgeball spectating.
Obviously the students put on spectacular showing, but it is important to recognize our somewhat uncoordinated faculty members and their splendid efforts to take down their youthful competitors. Decked out in matching pink breast cancer awareness sweatbands, tennis shoes, and red shirts, the faculty assembled into groups of five and began the game when Dr. Lenhart shouted "dodge!" It should be noted that Dr. Metzler was wearing a bright blue Academy shirt and perhaps did not get the "wear red" memo. I feel I should also mention that Mr. Kevan, despite sending out the extremely enthusiastic email to the 10-12 Division about the event, did not actually participate in the proceedings.
Anyhow, seasoned pros Ms. Matter, Mr. Kim and Mr. Jacoby put out an organized showing, dodging effectively and throwing with precision. Varsity soccer coach Mr. Glidden had the most deadly throw out of all the faculty members. This was an achievement he earned last year as well. Despite being new to the game this year, Mr. Gray had impressive accuracy with his shots, as did dodgeball veterans and science teachers Mr. Lucero and Mr. Johnson. Mr. Packer and Mr. Dolan, although not participants in the actual throwing of dodgeballs, should be recognized as well because they aggressively pointed and gestured to players, making sure they stayed in their designated red boxes. Mr. Anderson's role on the bleachers was slightly unclear, but there is speculation that he was either the DJ or the scorekeeper. And finally, Ms. Puente came out very eager to beat the students and had some excellent throws, but alas, Puente and the rest of the faculty team did not win. The students won… again, but the faculty members are in good spirits and keep repeating the phrase "maybe next year" when asked about their loss.
View Comments (1)
About the Contributors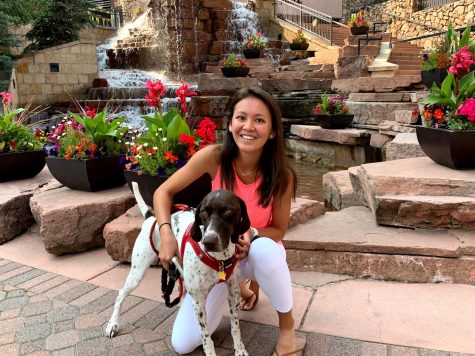 Kaeli Kampschmidt '23, School and Local Editor
Kaeli's love for literature and writing shines through her work as the School and Local Editor. A consistent writer and editor of The Advocate for two...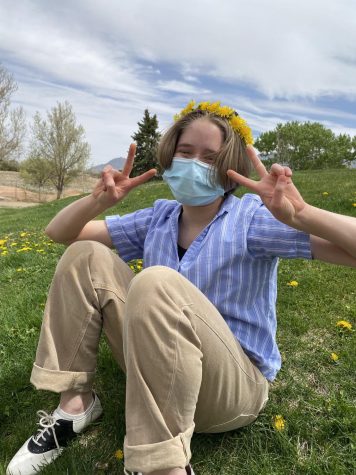 Haley Pedersen '25, Graphics Editor
Haley '25 is the Advocate's Graphic Art Editor. Their overall artist career sprouted at a young age from their various dragon sketches and drawings,...