Taya's Top Burque Bookstores
When one thinks of Albuquerque, they probably don't think of bookstores. Instead, green chile, the Balloon Fiesta, or some pretty great sunsets come to mind. After all, we're not in New York City—where professional-looking people are swarming in and out of quaint, wonderfully smelling bookstores left and right. Nonetheless, I'm about to convince you that the literary scene here is stronger than what meets the eye. Pop into these shops with friends or take solace in the quiet, dim environment by yourself, away from those pesky fluorescent lights and that constant computer glare. After all, it doesn't take much to make a bookworm happy. 
Page 1 Books
Imagine: It's the beginning of the school year, the homework hasn't piled up yet, and you're desperately looking for a way back into the comfortable times of summer. Escape back into the time when the only things you worried about were how much sleep you were getting and the next book you'd pick up off of your overflowing shelf. Stop by Page 1, Albuquerque's not-so-hidden gem of a bookstore and my personal favorite. My favorite section, in which the used and new classic books are scattered on shelves and priced at as little as $2, always works to transport me somewhere far away from mundaneness. The immaculate ambiance full of dim lighting and the best book-shopping playlist guarantees this is the place to be any day, rain or shine. With perhaps the best "Staff Picks" section I've ever come across in New Mexico, Page 1 gives you the opportunity to explore the diverse interests of the employees and get inspired. You can strike up a conversation with the exceedingly kind and highly knowledgeable staff about niche recommendations or trending fan favorites alike. It won't be long before you know all your bookkeepers' names and holy grail reads. Take home a heap of new books to add to those overflowing shelves and make a new friend while you're at it!  
10/10 ☆
Downtown Books
Have you ever seen a kitchen sink overflowing with used books? If not, next time you're in the area, visit Downtown Books. A book lovers' haven takes form in an old-timey, refurbished house with cozy reading nooks, individualized shelves, and books stacked haphazardly from floor to ceiling. If you're looking to buy some books on a budget, definitely make sure to stop here. You'll find lesser-known novels, bestselling authors, and mass-market paperbacks all with a little digging. This is also the perfect place to find a personalized gift for your loved ones—from gardening, to Haitian history, to pastry making, they've got something for everyone, avid book collectors to newbie bookworms alike. Set aside at least an hour to wander, browse, and get lost in the shelves, away from all the anxiety school is sure to be throwing at you. A well-deserved hour-long break from reality has never sounded as alluring. Its centralized location makes this shop an ideal stop on a weekend outing with a friend: buy some books, eat some lunch, shop around, and have some fun! Helpful tip: bring some cash, as the credit card reader is rather faulty. 
8/10 ☆
Organic Books
I get it, online book shopping can be fun, but there's never a better feeling than walking into a bookstore and getting that magnificent whiff of fresh ink and paper. Walking into Organic Books feels like walking into your house after a long time away, familiar scent and all. A shelter from the chaos of everyday life is hard to find, so it's lucky that Albuquerque offers up a cute shop of new and used novels in Nob Hill to serve as a communal oasis for the bookworm community. They describe themselves as a "gateway to other lands, a secret portal to the world of the book people," and frankly, I doubt I could think of anything more appealing than that. One room with lofty ceilings and dim lighting makes for an intimate shopping experience, one where friendly staff is constantly willing to help you find what you need, and one where books practically call your name from each corner. One of the best parts of this bookstore is the limited edition classic novels. Perfect as presents or personal splurges, buying yourself a pretty book is arguably one of the best feelings in the world. You'll be smiling all the way home from Organic Books. Oh, and get a free sticker at the cash register to slap on your laptop to match mine while you're there. Not only will your computer look stylish, it'll appear literate too! 
9/10 ☆
Bookworks
Open for 38 years now, there's obviously something special about this shop. If you're the kind of person who values a crisp book, free of messy, penned-over, and yellow pages, this is the place for you. Those who typically stray away from used novels will be more at home in this bookstore which sells exclusively new novels. Although the selection of books is less expansive, its open and almost minimalistic floor plan makes this shop ideal for a quick and refreshing browsing session. Boasting some unique shelves, including those of locally written work if you're interested in supporting popular or independent New Mexican authors alike, guarantees you won't walk out of here empty-handed. Say sorry to your wallet in advance…With lots of fun trinkets, ranging from funky tote bags to necessities for all your annotation needs, you're bound to walk out of Bookworks with a practical purchase. Use your new tote to haul your new library home and welcome in a new reading light to keep you company on a cozy night in. It's idyllic location close to the river gives you opportunities to take your new book on a field trip to find a serenic spot and flit through some pages in nature. Did we mention the Flying Star right next door? With the approach of fall, pick up a book and hop next door to secure a hot drink as a perfect reading companion. Watching the green turn to gold like this has never sounded better. 
7/10 ☆
Leave a Comment
About the Contributors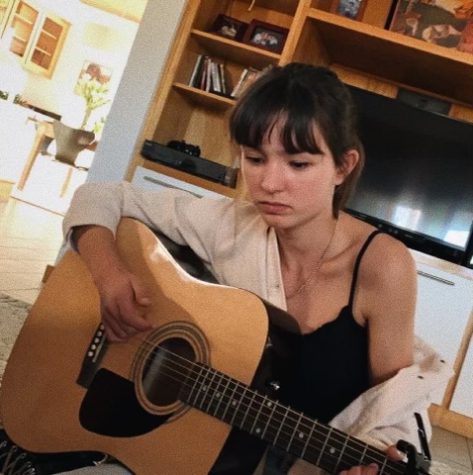 Taya Demianova '23, Arts and Culture Editor
Taya's position in the Advocate reflects her love for journalism. She is able to write fiery passionate articles like Kid Cudi's Gender Bending Performance while...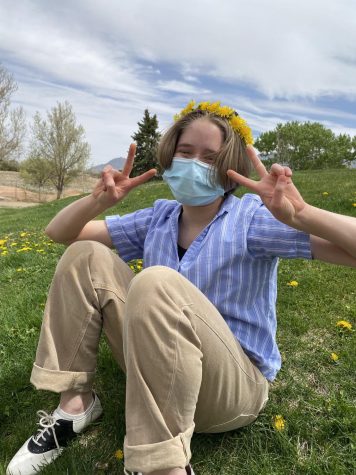 Haley Pedersen '25, Graphics Editor
Haley '25 is the Advocate's Graphic Art Editor. Their overall artist career sprouted at a young age from their various dragon sketches and drawings,...