What I Did On My Summer Vacation
From travel to service to fun, Academites enjoyed their summers.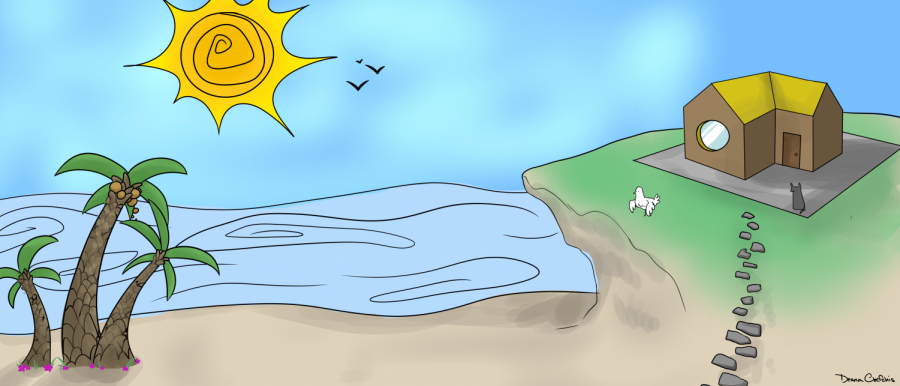 This is likely a conversation starter between you and some acquaintances or friends when reconnecting after the long break, or maybe this is a question your teacher asks you, or vice versa, to get to know each other in the uneasiness at the beginning of the year. It could even be the start of a deep and complex conversation with a new student that causes the development of a long-lasting friendship.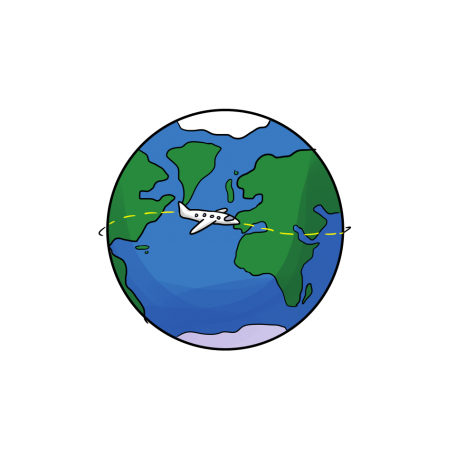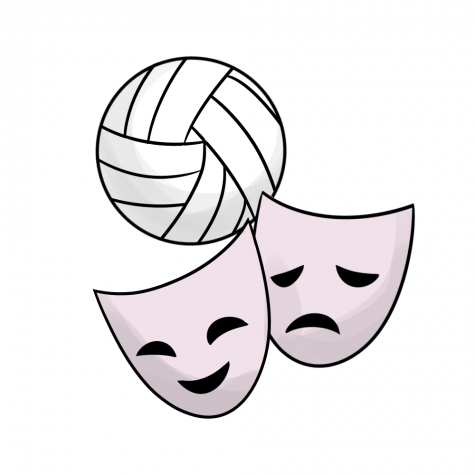 But all in all, this question is both fun and important as the response allows us to get a glimpse into the interests and passions of each individual. Summer is the time when many people, folks, students don't have the confines of school to morph these passions and interests with one's duties, usually the endless work we have at school. Summer can also be a time of rekindling relationships with friends or family whether in the same neighborhood or in China. It is a time of travels, relaxation, learning, relationships, and doing what you love. Here are some students from Albuquerque Academy who underwent many various activities over the summer:
Iona Nelson '23, had a wild and busy summer without ever even leaving the state. She did many "normal" activities like spending quality time with friends and family, taking trips to the Truth or Consequences hot springs and to a large ranch near Grants. But she had many experiences that really stood out from your average summer. She spent a major portion of  this summer volunteering for Wildlife Rescue of New Mexico. Also, early in the summer, she participated in a three week program called the Startalk Arabic Language Camp at UNM which included the intensive study of the Arabic language and the culture that revolves around it. Along with volunteering and learning Arabic, many of her activities involve her love for volleyball. She played at the Inaugural Junior Mud Volleyball Tournament for the Carey Tingley Hospital Foundation, spent a month playing open gym volleyball four days per week at Albuquerque Academy, and then also spent much time at a volleyball camp at UNM. She then ended the summer with more volleyball tryouts at the school and the 9th grade ex-ed trip which she described as "fun at certain points, but [having] its ups and downs."
Emily Brodie '21, had a summer that involved a wide variety of great experiences as she  learned to do new things and rekindled relationships with many people around her.. She began the summer working as a teacher's assistant for a six-week class of fourth to sixth graders at the Academy Summer program. The class, "Reading Between The Lines," involved teaching  younger students how to analyze and uncover meanings from different kinds of texts. Although she said that she enjoyed working in this program and assisting younger students in their studies, the main highlights of her summer involved seeing family in Southern California and spending quality time with new friends at  home. In Southern California, she spent time at the beach, but more importantly, she reconnected with family who she hadn't seen in a long time. In particular, she was able to see her great uncle and brother who she hadn't seen in years. One of her main highlights during the summer was walking along the beach with her family late at night feeling happy.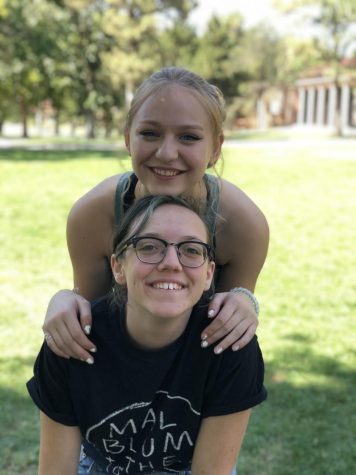 Maggie Boone '21, had a summer of travels and programs, as well as leisurely activities. She left New Mexico on June 4th and was away for almost two months, returning home on August 3rd. She began the summer by spending almost a month and a half with her grandparents in Cape Cod in Massachusetts, spending endless days at the beach and babysitting a family friend's kids. Her summer revolved around pursuing her own passion: acting and the theater-world. When July came around, she and her parents travelled to New York City for a couple days to see the two Broadway shows Chicago and Be More Chill and explore The BIg Apple. After this brief trip to the city, she spent three weeks at a theater-based camp/program in upstate New York called Stagedoor Manor which involved auditioning and getting casted in different plays and shows. She mentioned how amazing the experience was, stating,  "it was a good thing to be in a place where everyone is as passionate as you are about theater." She recalled an important moment when she felt a valuable connection with her parents over this passion. "My mom and dad said something along the lines of theater being above school," she said, and it was nice to know that "their priorities are my priorities."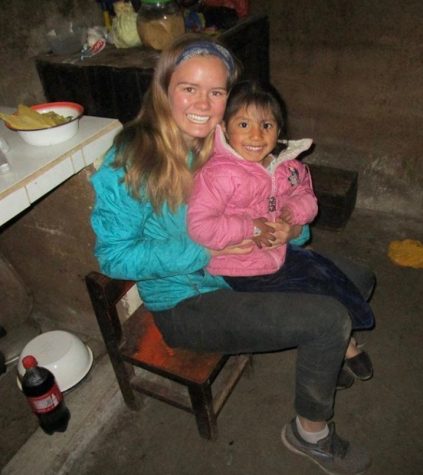 Emma Sullivan '21, another junior this year, started the summer off with ease and fun coaching four year olds at a tennis camp where she jokes that "they hit [her] more than they hit the ball." But, much differently from the way her summer began, left home for a six-week cultural immersion program in a small indigenous farming village in the Andes mountains of Ecuador, living without running water or electricity, a major culture shock to say the least. When the trip first began, her driver told her and her partner to get out and hike up the mountain to their host family's home. The six weeks took place in a little village of about 200 people at 14,000 feet elevation, and involved milking cows, herding sheep, retrieving and purifying water from the river, and hiking that often lasted for hours at a time. She was cut off from the modern world, remembering when she was able to call her parents after three weeks of isolation from contact. Despite this, or maybe because of it, she greatly enjoyed the experience, and learned so much from such a wild trip.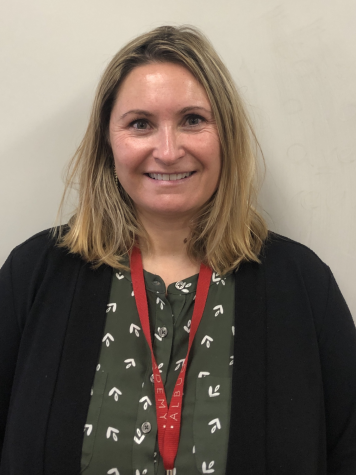 Samuele Baca, a french teacher here at Albuquerque Academy, is from the Flanders region in northern France and southern Belgium (she is originally from the French side), and she was able to travel to her homeland over the summer. There, she could re-immerse herself in her culture, reconnect with family, and tour her son around France and Belgium. She spent the majority of the summer on this other side of the Atlantic, spending weeks at an apartment on the beach along the coast of Belgium, camping in Avignon, and spending further weeks in the Provence region. One amazing day in her summer, a group of bikes came down the streets of the town she was staying in, and unbelievably, the bikers were part of the famous annual Tour de France. She also went to numerous French markets throughout the trip, which truly display the culture of the region with their wines, olive oils, lavender, fabrics, and so many more quality goods. "When travelling abroad," she spoke, "go to a market and you [will] see what the local people create." Lastly, the most important part of her summer was what it meant when it all came together. It felt great to her to be "reconnecting with my family and country. [It] has its challenges to be away from [them]." This subject also brought up some profound ideas of her life in America and her life in France. It sometimes feels difficult for her because "I feel too French in America, and too American to be French." She said that a situation like this can make you feel like "you don't belong to one place." Her summer was about reconnecting with family, a country, its culture, and one's identity.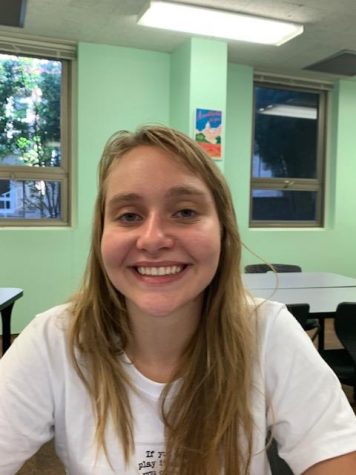 This past summer, Sofia Taylor, '21,  travelled the world with both her family and her youth symphony. She visited Australia with the Albuquerque Youth Symphony, where she was concertmaster (the first chair violinist), and performed in the Sydney Opera House for Chinese tourists who were given tickets to the Opera as part of their sightseeing package. Sofia commented, "They were given tickets to the Sydney Opera House and they had to watch the Albuquerque Youth Symphony and two other youth symphonies play. [The two other groups] were so bad, and all these Chinese Tourists had to watch. I felt so bad for them."
Not only did she tour through Australia this summer, but she also visited diverse areas of Spain and France. While in Spain, she made a personal goal to practice her Spanish when communicating with non-tourists. But, Spaniards, noticing her pale complexion, saw Sofia as an opportunity to practice their broken English. Annoyed by their lack of respect for her wishes to learn and grow as a Spanish speaker, Sofia pretended to know only German, which is her second language. Commenting on another motive for falsely portraying her identity, Sofia said, "Also, it is so much better to be viewed as a German tourist than as an American tourist because right now America is seen as disgusting." After returning from Europe, Sofia and her family journeyed to Santa Fe, where they exercised their enthusiasm for opera and the outdoors. Every day they would hike in the mountains and later they would attend different operas at the Santa Fe Opera.
Not only did Sofia relish the performances, but she also enjoyed meeting the diverse group of  people who attended. One night in particular, during a performance of Jenůfa, Sofia was outraged because she had been given a seat in the far back of the Opera House. So during intermission, she snuck up to the pricey front orchestra section and found a vacant seat. The person next to her was a "super rich actor guy" from New York whose outlandish stories and flamboyant actions are now ingrained in her memory.  The man, an emotional artist, told Sofia about his rise to stardom and how his many successes outweighed the tragedies. He proceeded to sob during the third act, and afterwards told Sofia to follow her dreams. I imagine this past summer was one that Sofia will never forget.
Summer is about being free, exploring new ideas, following your passions, connections with others around you, and more possibilities. Now, my question is, what did you do over the summer?