An Afternoon in Nob Hill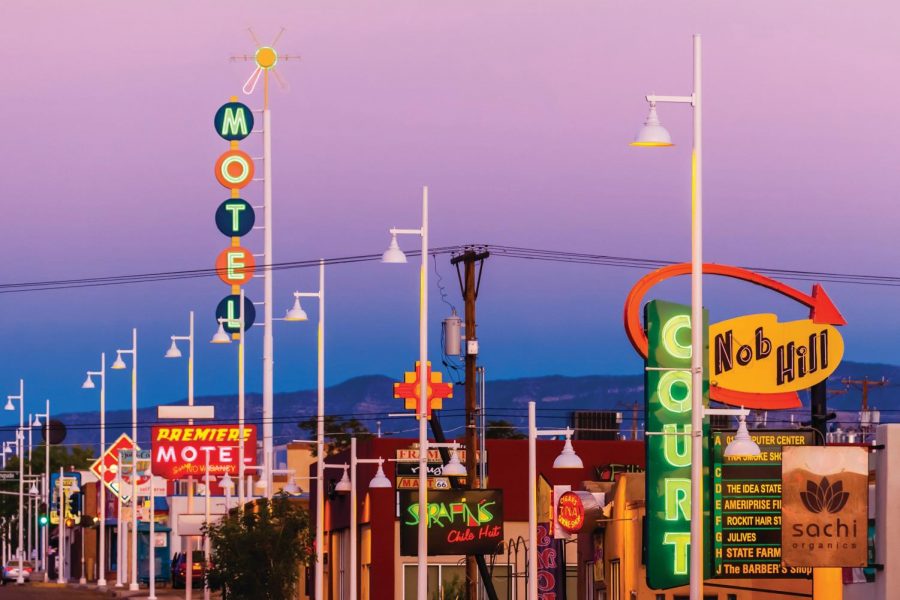 Jessica Allen, Sports Editor
October 19, 2018
Whether you're visiting Albuquerque from out of town or looking for somewhere exciting to spend your weekend, Nob Hill is the perfect place to go. It's full of local shops as well as delicious food to share with everyone who stops by. Additionally, it offers a variety of interesting places to explore such as restaurants, art galleries, and shops filled with fascinating knick-knacks.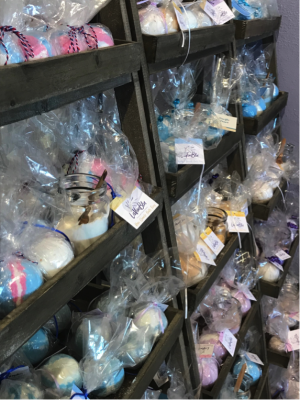 LaVonBlu, one such place, sells body care products including bath fizzies and sugar scrubs. Each one of their products is handmade, using local ingredients and luscious scents. The aroma of all of the different lotions, soaps, and scrubs surrounds the customers, begging them to purchase everything in the store. Each product comes in various scents to ensure a perfect product for everyone who walks into the door. In addition, they also have seasonal products that are sure to get you into the fall mood! This store is great for anyone with a love for bath and body products as well as anyone who simply wishes to come home and relax with a warm bath.

Another store in Nob Hill is Color Wheel Toys. This toy store is definitely not like any  you've seen before. Although it is filled to the brim with classic toys such as marbles and Legos, it also has a section where customers can fill a bag with odds and ends like chess pieces, dominoes, pipe cleaners, and much more. The idea is that you take this bag of interesting items home and build a creation of your own using hot glue and other household tools. In addition, they have various sizes of marbles, and they provide you with a sheet that tells you creative ways to play with them, such as creating a marble maze out of Legos. There are also pre-packaged containers with different paints and craft supplies to create amazing homemade sculptures. Color Wheel Toys has great opportunities for everyone from the young visitors stretching their creative boundaries all the way to the elderly who enjoy the art of crafting.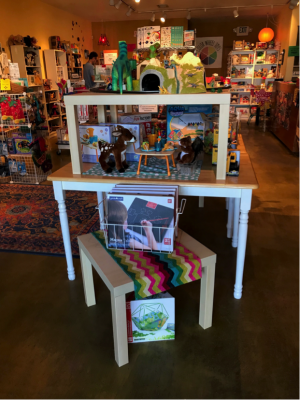 Nob Hill is home to many amazing restaurants and places to grab a bite to eat, like Chocolate Dude, a store that combines chocolate, coffee, and various other treats into one place. They sell a variety of traditional candy and snacks drenched in a layer of delicious chocolate, as well as sophisticated drinks for an avid coffee drinker.  When I walked in, I immediately noticed the giant, mesmerizing lava lamps scattered around the entire store that gave the room an ethereal atmosphere. The Chocolate Dude hand makes everything from coffee to chocolate. In some of their confections, they combine a traditional treat with classic New Mexican flavors, like a caramel apple coated in pine nuts. The chocolate store also has a bar-type setup where you are able to buy either a frozen banana or pineapple freshly coated in a layer of chocolate and a topping of your choice.  Anyone who loves chocolate or even New Mexico's traditional confections should visit and try one of the amazing treats or drinks they have to offer.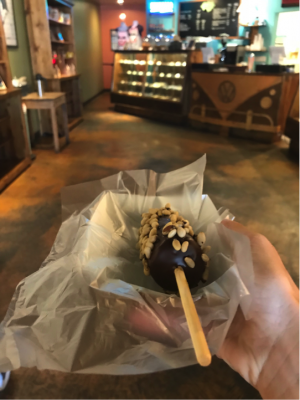 Whichever place you choose to visit in Nob Hill, you are sure to enjoy yourself. Each of the stores handcraft their products, and ensure the best quality for all of their customers!