Abortion Decriminalized in Mexico
On Tuesday, September 7, Mexico's Supreme Court voted to decriminalize abortion, although doctors may still refuse to perform the procedure if it contradicts their beliefs. This vote is an important moment for women across the country, and it starkly contrasts the strict anti-abortion law enacted in Texas just days before. In Mexico, a country densely populated by Catholics, most people don't agree that abortion should be legal, so many doctors will still decline to perform the procedure despite this new vote. In 2018, lawmakers in Mexico supported a doctor's right to refuse a procedure that went against their personal beliefs, an issue which is now being reconsidered by the Supreme Court. The court is also considering requiring hospitals to have medical professionals on staff who are willing to perform an abortion and to possibly prohibit medical professionals from harassing women who request an abortion.  53 percent of Mexicans oppose the decision to make abortions legal and surges in protests by feminist movements have been met with large amounts of skepticism. Before this vote, abortion was only decriminalized in four of Mexico's 32 states, with the penalty for abortion in the other 28 states ranging from a prison sentence of 15 days to six years. 
This vote comes after women's rights movements across Mexico gained momentum, taking to the streets to encourage broader access to abortion. These movements took inspiration from a major abortion rights victory in Argentina last December prompted by groups taking action in Argentina. Feminist movements in Mexico have been working behind the scenes for decades in an attempt to get broader access to abortion procedures. These movements gained extra momentum in 2019 in response to an increase in the rate of violence against women. Women began taking to the streets and holding large demonstrations in protest of these problems. With so many women protesting, legalizing abortion became part of the national agenda, eventually leading to the recent decriminalization.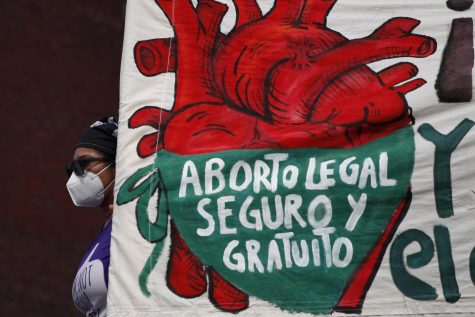 Leave a Comment