Fun For the Holidays: COVID Edition
In the midst of Covid, it may be hard or even feel strange to celebrate. Things this year will definitely be different than usual. Old traditions may be too unsafe to exercise. Gathering with friends and family, which would normally be standard around this time of year, becomes harder than ever. So what are some ideas that can be safe and fun to do, this holiday season?
Even though we may not be there in person, there are many fun virtual events and broadcasts to watch. There are many fun movies, plays, and events to enjoy with family and friends, which include:
A Disney Holiday Sing-along- This premiered on ABC on November 30th, and in case you missed it, it is currently streaming on Hulu, with a subscription. Just like the previous two sing-alongs, it will hit Disney+ later this month.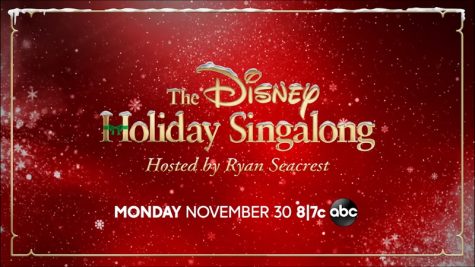 Disney Soul movie premiere- Unlike Disney's Mulan movie premiere, Disney's Soul premieres on Disney+, December 25th with no extra cost.
Wonder Woman 1984 premiere- This much-anticipated movie premiere hits the theatres and HBO max on December 25th with a subscription to HBO max required.
George Balanchine's Virtual Nutcracker- Much like many virtual events this Christmas, there is a virtual nutcracker. With a charge of about $25 for a ticket you can view it starting December 11th- January 3rd at various times, Here.
Virtual Christmas carol in Harlem- Just like with the virtual nutcracker, this virtual Christmas carol, is available with no extra charge, Here.
Virtual New years eve ball drop in time square- To close out the year, and celebrate a new year, there is a New Years Eve ball drop. Featured usually in times square on new years eve, this year it will be featured virtually, Here.
Besides virtual events, there are many things to do non-virtual. There are many things you can do at home, with family or even by yourself, like decorating your house, baking treats, and more. Those include:
Decorating your house- Many people decorate their houses, inside and out, with homemade decorations, or store-bought ones. Since we can't see each other in person, we can have fun decorating, and getting in a festive mood. Try to have fun making homemade decorations like paper snowflakes, a pine cone Christmas tree, etc.
Driving and looking at lights and decorations- As you decorate your own house, you can also have the chance to look at other decorations people put on their houses. Just hop in the car and drive by houses in your neighborhood, and admire their lights and decorations.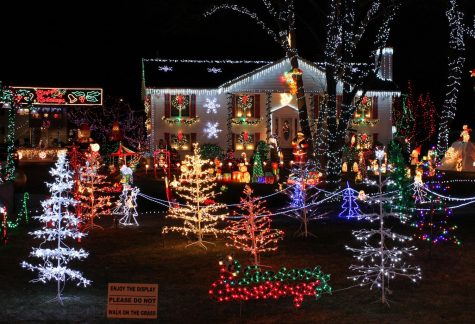 Make an ugly sweater- As per a normal holiday tradition, you can make an ugly sweater. Buy a sweater and decorate it with whatever you would like to make some holiday fun.
Bake some holiday treats- Another fun way to spend time with family and friends is to bake some treats. Find a new recipe that you don't know, or haven't used in a while. Bake some goods you can even deliver to family and other friends.
Watch a Christmas classic- You can't beat the classics, watch a movie with family, eat a treat and enjoy each other's company.
Make a Christmas Playlist- Fun to do with family or even by yourself, make a Christmas playlist with all your favorite Christmas songs. Once it is completed you can even dance or sing along.
Look at old photos or videos- Have some laughs and heartfelt moments. Look back on memories, and look or watch old photos and videos of Christmas in past years.
There are a few things that you can do safely in gathering with friends and family. As done with many holidays and special occasions this year, those include:
Gather virtually on Zoom- A great way to see each other without coming in contact with each other is meeting on zoom. In case there are some family members or friends that are too far away or nervous to meet in person. Do a fun Kahoot, or game, quiz your knowledge on each other and the holidays.
Photo contest- Have a competition or even just for fun, take photos of fun things you're doing during the holidays. Make a slideshow, and watch it with your friends and family. Feel free to be as silly as you can be.
Secret Santa- Download or look up a name drawing generator and set a budget. Whoever you were assigned to get that person a gift. Then you can choose to deliver to their house or have your friends meet to exchange gifts.
Winter Wonderland Drive-by- At Santa Ana Star casino there is a drive-by attraction for all ages, from December 3rd to January 3rd. With over a mile of lighting, decorations, live actors, music, and more. Schedule a time to visit with friends or family, sit back and relax in your car, and enjoy the show. You schedule and reserve tickets, Here.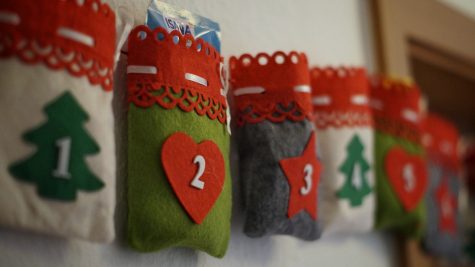 Drive-by fun- If you can't make it to the drive-by at Santa Ana Star Casino, or you just want to, you can host a drive-by with friends and family. Decorate the car and make some signs. This can be a perfect way to exchange gifts too.
If you do decide to meet in person with someone, make sure to follow the CDC guidelines, make sure people gathering haven't been traveling and/or have had a covid test. Try to have the gathering outside and make sure the duration of the gathering is short. Wear masks and social distance and bring/have hand sanitizer. Whoever is serving the food needs to wear a mask. Keep a 6 feet distance the whole time, especially when eating. Try not to travel prior to the event and if someone is staying overnight, wear masks when not eating, sleeping or drinking. It is also recommended that the person staying overnight had been quarantining for 14 days prior.
So even though the holidays are different and the ways we are used to celebrating have changed. Let's make the most of them we can, we just need to get creative, stay safe, and have fun. Together we will get through this pandemic.
Leave a Comment