Zoom Friends
Staying Connected When You Have to be Distanced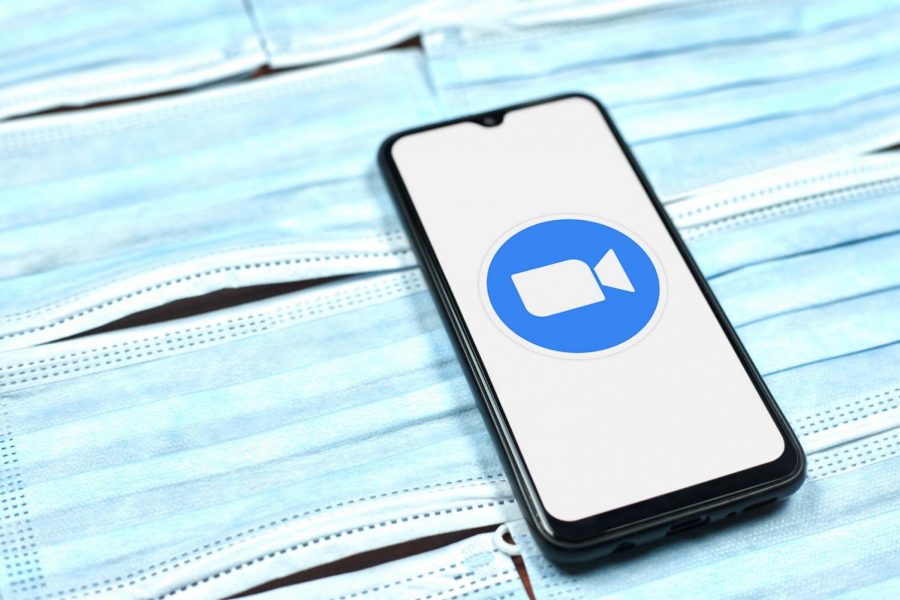 In the age of social distancing and online school, it's no surprise that students are missing valuable connections that they would normally get in classes. Without the commons, passing periods, and dining halls, students must connect with their friends with the help of the internet.
In terms of online school, video chat has become the new private study room where students go to see their friends between classes. Apps like Zoom, FaceTime, Skype, and Houseparty have become an integral part of socializing. Nadia Torres '25 has been "zooming" with her friends almost every day, especially on weekends. They play virtual games such as Among Us, an online rendition of the game Mafia, and chat. Nate Shay 24' attends virtual movie nights on Zoom every Saturday night, as well as conversing with his friends between classes almost every day. But, Shay prefers communicating through email. "It can be hard to talk face to face on Zoom, especially if there are more than two people because there's a lot of body language that's missed, and you can't tell who's talking to whom," he says. Email eliminates that problem. Others say that they've been texting their group chats and snapping their friends constantly.
The warm autumnal weather coupled with CDC guidelines has drawn people outside to see each other in person. Torres and her friends have hung out in their backyard, watching movies on a projector, and having socially distanced picnics, keeping their masks on the whole time. Sara Pérez '22 has been meeting the same few close friends at parks, masked and socially distanced. Jesse Sanchez '21 meets his friends to run every day. Both Pérez and Sanchez are members of the Albuquerque Academy cross country team and touted practice as one of their favorite ways to get out and socialize. Even though in-person practices have been reduced to comply with the public health order, they still plan to continue running with a couple of friends.
Still, without in-person school, connecting with friends and family has presented struggles. Torres and Pérez both say they've lost touch with some friends. But, all the free time has given Perez a chance to solidify the friendships that are most important. "I don't think it's been all that bad. And it's definitely allowed me to focus more on just the people I really care about," she remarks. Torres says she's been able to make new friends through her mutual friends on social media, mainly people her current friends used to go to school with. Making new friends is what Shay misses most about seeing people in person. He says he's made one friend through a mutual friend at a movie night, which he called a random coincidence. "I think that's mostly how new friendships form. Just by random coincidence. Those coincidences really don't happen online." Shay says that his friends have gotten him through this otherwise isolating time. He wants people to check in on each other, and "just reach out and make sure your friends are okay every once in a while." Sanchez doesn't feel like the pandemic has had such a negative effect on his life, and he still keeps in touch with the people he would normally talk to. However, he does miss going out, and there are some things he wishes he had done. "If I have any gripes about my time at Academy, it's that I never spent any time doing things and having fun. I just always worked."