Dish of the Week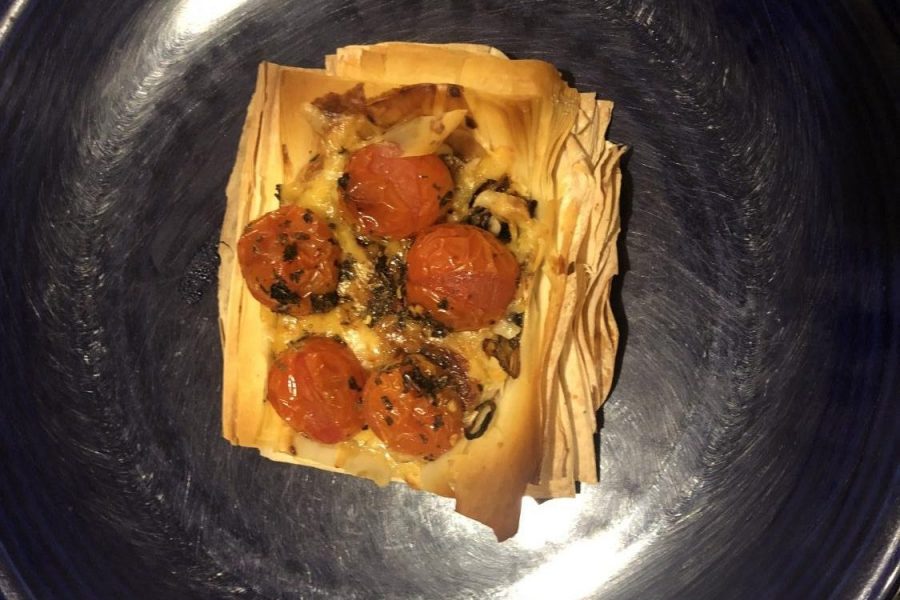 Tomato tarts are a simple and easy summer appetizer for any occasion. The fresh taste of tomato and thyme with the flaky crust of puff pastry makes for a dish for everyone to enjoy!
Ingredients:
1 yellow onion (Thinly sliced)
1 garlic clove (minced)
1 cup shredded cheddar cheese
½ cup parmesan cheese
2 cups cherry tomatoes
1 egg (beaten)
1 sheet puff pastry
Olive oil
Honey
Fresh thyme leaves
Balsamic vinegar
Red pepper flakes
Chopped basil
Steps: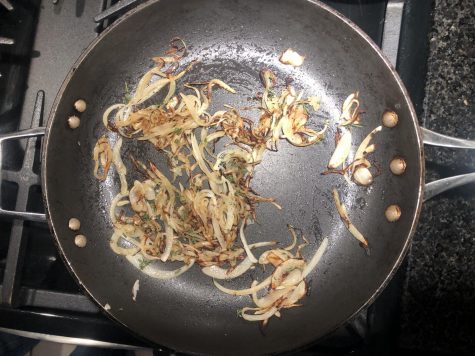 After preheating the oven to 425℉, start caramelizing the thinly sliced onion with one tablespoon of olive oil and a little bit of honey. You do this by heating up the oil and then adding the onion and honey. Stir until golden brown on both sides and then add garlic and thyme leaves and remove from heat.
In a bowl, mix the tomatoes with another tablespoon of olive oil, with one tablespoon of balsamic vinegar, red pepper flakes, and basil to taste.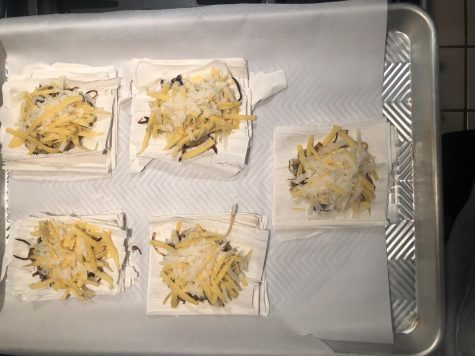 Gently roll the sheet of puff pastry, cut in four sections and place onto a baking sheet with parchment paper. Add the carmelized onion first, followed by the two kinds of cheese.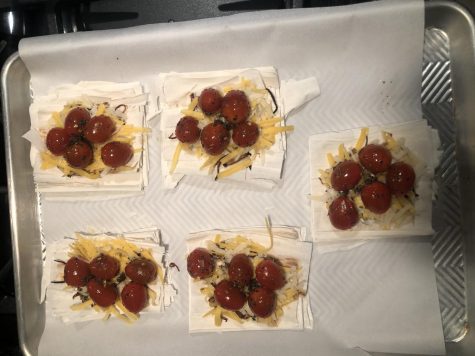 Add the tomatoes and make sure to press them into the cheese slightly so that they don't roll off. Curl up the corners of the puff pastry to ensure the tomatoes don't move.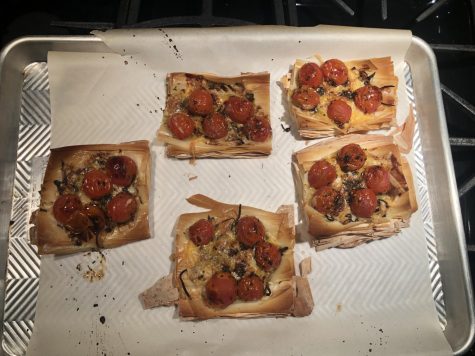 Brush the edges of the pastry with the beaten egg and place in the oven for around 25 minutes, or until the pastry is golden brown and the tomatoes have burst.
Let cool and enjoy!