Local Production of Hitchcock's Classic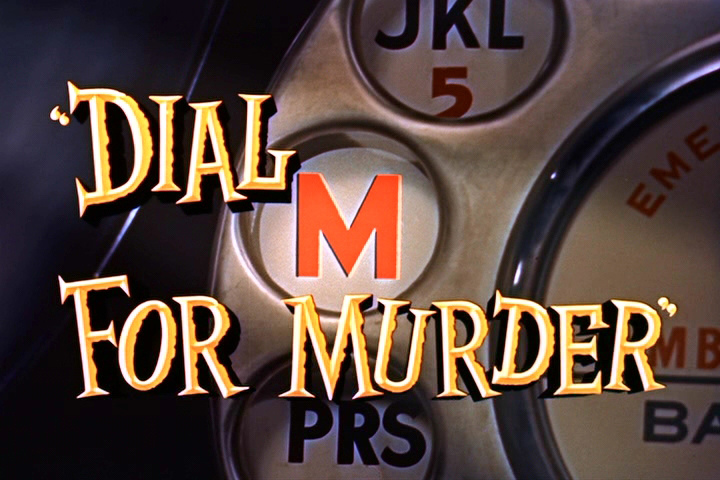 On Friday, Feb. 1, I went to see the play Dial M for Murder at the Albuquerque Little Theater. This complex play was directed by Nancy Sellin, was originally written by Frederick Knott, and starred Ronda Lewis, Vince Escoli, and David Bello. This rendition of Hitchcock's 1954 classic (which itself was based on an even earlier play) had its ­­­ups and downs. It fulfilled the basic necessities in recreating this intricate story, but it could not live up to the dramatic tone and mystery of the original movie.
Dial M for Murder set in London in the 1950s and tells the story of a wealthy, retired tennis player who plots to kill his cheating wife. The murder does not go as planned, and the play then revolves around the aftermath of the failed murder-for-hire plot. The play successfully captures the ambiance of the 1950s as reflected in clothing and props, but it falls short in the end in terms of expectations of what should be a very intriguing and suspenseful story. The play felt monotonous at times and was fairly slow-moving. It didn't command the viewer's attention as a dramatically powerful story like this should. The acting, on the other hand, was exceptional, as the actors truly embodied their characters. This is an important component of the play, because it adds to the understanding of the story and time period. The one thing I would critique about the acting is the unnatural and forced British accents.
The set and lighting were also excellent, creating a perfect background to the story. Everything on the set was detailed and designed to fit the period. Hanging above the center of the stage was a small chandelier that brightly lit the set. On the stage was a large living room of what was supposed to be a grand London flat with colorful furniture specially designed for the era and scenes. The costumes were stellar and classy, and they gave the play a finishing touch in completing this picture of the 1950s. The sound system, however, was mediocre because the actors never used microphones, which made it hard to hear them at times.
While I enjoyed the play during many different moments, I would not recommend going to watch it. It was just plain boring at times, and it didn't seem worth the time and money. While the story is phenomenal, the production just doesn't do it justice.
"Dial M for Murder" is at the Albuquerque Little Theater at 224 Pasquale Ave SW on Thursday, Friday, and Saturday nights, and one Sunday afternoon until February 10th. Adults are $23, seniors (65+) are $21, students (13-university) are $19, and finally children (12 and under) are $15.