The Ten Best Christmas Songs You've Never Heard
10 Great Christmas Songs You've Never Heard Of
Every year on December 1st I begin my obsessive listening to Christmas music, and every year by December 2nd, I'm tired of the classics. I love "All I Want For Christmas Is You" and "Winter Wonderland," but I'm constantly searching for new festive music to add to my Christmas playlist. If you're like me and get bored of the classics quickly, here are ten of my favorite lesser-known holiday songs ranked.
#10 Cool Yule by Louis Armstrong
Coming in at number ten we've got Mr. Louis Armstrong. This jazzy tune combined with an infatuating voice makes for a delightful Christmas song. Released in 1953, "Cool Yule" will get the whole family dancing, from grandparents to grandkids. This is perfect for holiday parties or cookie baking.
#9 He's Stuck in the Chimney Again by Ana Gasteyer
Former Saturday Night Live cast member Ana Gasteyer has taken the number nine spot with this funky Christmas tune. With adorable lyrics, this song's sure to get you smiling. This is another great song for Christmas parties or family gatherings. It's pretty mellow, so it would make great background music for any sort of event this holiday season.
#8 Sweet Gingerbread Man by Sammy Davis Jr.
This song feels like taking a walk down candy cane lane. It's wholesome and festive, while also featuring the beautiful voice of Sammy Davis Jr. The song was originally written by Michel Legrand, Alan Bergman, and Marlyn Bergman for the movie "The Magic Garden of Stanley Sweetheart." This version is perfect for…you guessed it…making gingerbread houses!
#7 River by Joni Mitchell
I love this song deeply. It only ranks #8 on my list because it makes me sad. If you can get around the slight existential crisis it may invoke, it's a beautiful creation that transforms the listener into a dreamlike state. I always feel like I'm in a trance after I listen to this song. Released in 1971, "River" was featured on Mitchell's iconic album "Blue." It's perfect for snowy days and cozy evenings.
#6 Christmas Glow by Norah Jones
The iconic Norah Jones released her first-ever Christmas album in October 2021. I recommend the entire album "I Dream of Christmas," but this song is especially gorgeous. It's fun and exciting while remaining calm for those cozy winter nights. Her mesmerizing vocals and charming lyrics will make you feel that "Christmas Glow."
#5 Rock and Roll Christmas by George Thorogood & The Destroyers
Sitting comfortably at number five we have "Rock and Roll Christmas." Recorded in 1994, George Thorogood & The Destroyers will have you rocking around your Christmas tree this year. This song is upbeat and catchy, making it a great holiday tune to dance to.
#4 two queens in a king-sized bed by Girl in Red
I adore this song with my whole heart. It's gorgeous and brings a warm ambiance to snowy days. Girl in Red has the most mesmerizing voice, and this song showcases it wonderfully. It's just perfect—that's all I have to say about it.
#3 It's Going To Be A Cold Winter by Blossoms
Kicking off our top three is "It's Going To Be A Cold Winter." This song is fun, upbeat, and playful. It meets all the standards of a great Christmas song: great chorus, clever lyrics, catchy beat. Blossoms has also added a wonderful layer of sarcasm. I love listening to this song; it's exactly the kind of music you'd want to dance to, while also remaining chill enough for any Christmas event.
#2 Maybe This Christmas by Ron Sexsmith
This soulful song pulls a heartstring. It's sweet, calming, and the vocals combined with the simple guitar is beautiful. Canadian singer-songwriter Ron Sexsmith knocked it out of the park with this one. It somehow brings me joy while simultaneously making me sad. "Maybe This Christmas" is stunning.
#1 Christmas All Over Again by Tom Petty and The Heartbreakers
The top spot on our list (and the best Christmas song of all time) is…drumroll please… "Christmas All Over Again" by Tom Petty and The Heartbreakers. Released in 1992, it's just everything a Christmas song should be. It's got the element of sarcasm similar to "It's Going To Be A Cold Winter" as well as great lyrics, drums, and wonderful sing-along-ability—not to mention Tom Petty sings it so it's automatically good. This song single-handedly gets me in the Christmas spirit. Chef's kiss.
View Comments (2)
About the Contributor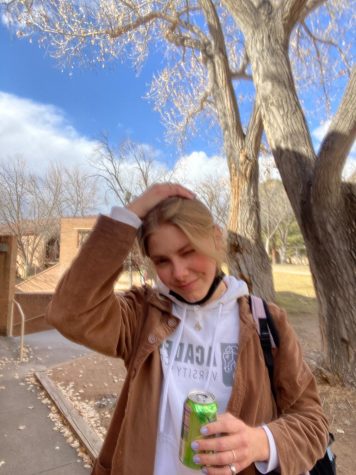 Halie Leland '23, Co-Editor-in-Chief
As Co-EIC this year, Halie is thrilled to be leading The Advocate. Since beginning their career in student journalism in sophomore year, they have developed...