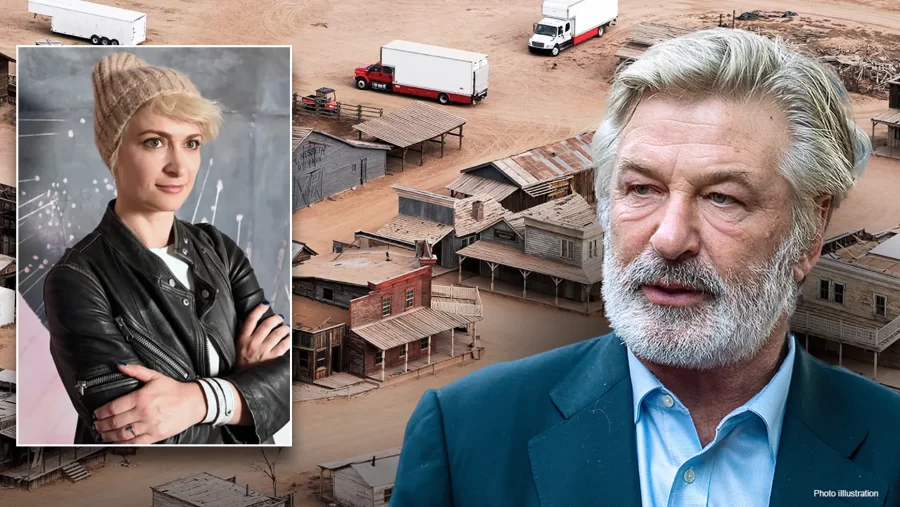 (Fred Hayes/Getty Images for SAGindie | AP Photo/Jae C. Hong | Photo by Mark Sagliocco/Getty Images for National Geographic)
Once again, on Oct. 21, New Mexico found its way into the national spotlight, this time for the devastating accident on the Santa Fe set of "rust." The results were deadly, leaving the director of photography, Halyna Hutchins, 42, dead, and director Joul Souza, 48, injured. Behind the incident was famous actor Alec Baldwin, and a prop gun misinterpreted to be harmless.
During the filming of a shootout inside a small 19th-century church, the film crew and supervisors were tightly crowded around Baldwin as he rehearsed his movements, which involved cross drawing a gun, and pointing it in the direction of the film crew. As Baldwin discharged the gun, a live round pierced through the abdomen of Hutchins and penetrated the shoulder of Souza. Immediately, Hutchins was airlifted to a hospital in Albuquerque, where she died of her wounds. Souza was discharged from a Santa Fe hospital a day after the incident.
With the exception of a mournful tweet, Baldwin's silence was broken two weeks ago after he stopped to answer the questions of several eager photographers. In his statement, he described how "she (Halyna) was my friend" and that he even took her, and Joul Souza to dinner. Despite Baldwin's lack of words, it is still clear that he is mourning the loss of Hutchins with her 9-year-old son, and husband, Mathew Hutchins, who commented that "I have spoken with Alec Baldwin, and he is being very supportive."
With the smoke now clearing, and an ensuing investigation, which Baldwin has been cooperating with, all eyes have turned to Hannah Gutierez-Reed, the armorer and prop assistant on set. Gutierrez-Reed and her lawyers have not only maintained her innocence, but have also spoken about her extensive safety measures which go above and beyond, stating that she, "Kept guns locked up, including throughout lunch on the day in question, and she instructed her department to watch the cart containing the guns when she was pulled away for her other duties or on a lunch break. Hannah did everything in her power to ensure a safe set. She inspected the rounds that she loaded into the firearms that day."
Gutierrez-Reed's lawyers have also issued a statement suggesting that the live round was intentionally placed into a box labeled cold rounds with the intention of sabotage. "The person who put the live round in that box had to have the purpose of sabotaging this set, there's no other reason you would do that." Despite the fact that Gutierrez-Reed believes she acted with precaution, Santa Fe county sheriff Adan Mendoza said that "I think there was some complacency on this set, and I think there are some safety issues that need to be addressed by the industry and possibly by the state of New Mexico."
Lately, the film industry has been scrutinized for the poor conditions it burdens its underpaid workers with, and the Rust tragedy only adds to the problem. In fact, just before the fatal shooting, several members of the film department signed a letter and walked offset due to late paychecks and brutally long shifts. The same investigation also uncovered three other prop gun misfires, all of which were blanks.
As of now, all filming on the set has been suspended, and all eyes turn to the potential outcomes and implications this could mean for the film industry itself, and in New Mexico. Activists in the field who have been pushing for greater and strictly maintained conditions see this event as the final push, showing the public the disorder and truth of what really happens behind the scenes.