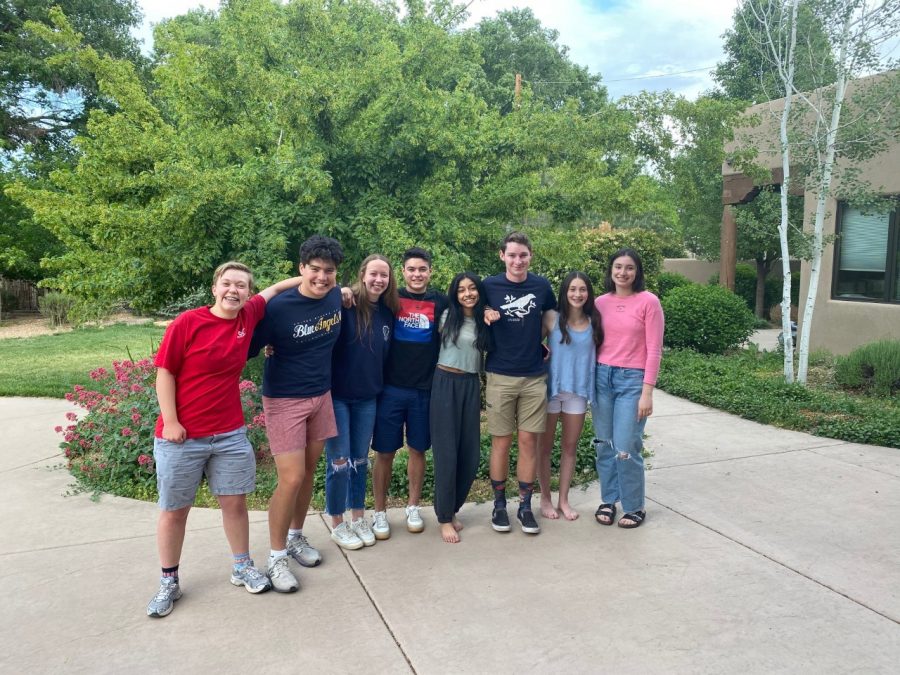 Courtesy of Joaquin Sanchez '95
"Good morning, your honor, and members of the jury- thank you for being here today. My name is Rosa Bieber-Stanley, and I, along with my co-counsel…" The trial has begun, and the AA Mock Trial Team was on its way to a third-place finish in the National High School Mock Trial Championships. A sea of virtual marble backgrounds and dark, polished suits stare back at the screen. The opposing team looks formidable. Each team is reduced to a 3 letter code name as a way to keep them anonymous, aimed at preventing bias in the judges scoring of this trial. All they are supposed to know is that this team is team LTN. Of course, after stalking the names and Instagram handles of the members on this opposing team, the Academy team knows they are facing Phillips Exeter Academy of New Hampshire. As the trial begins, team members are scribbling furiously, preparing to combat the claims made by the other side. From the outside, the arguments of this case sound like gibberish — a completely made-up trial centered around an alleged tow boat collision on the Ohio River in the dark. However, team KTA of Albuquerque Academy nimbly dances through the intricacies of this case, and they will continue to do so throughout the competition.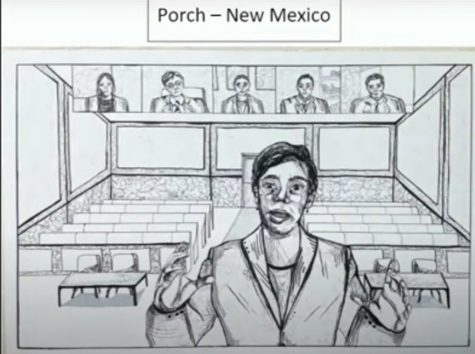 For those who don't know, mock trial is exactly what it sounds like. It is a trial between two school teams, who represent prosecution and defense for a case. Of course, the case at hand is fabricated by lawyers who run the mock trial program, and these cases are never real. At the beginning of the season, teams are given a case, which can be anything from a murder case in Zuni Pueblo to a civil case about insurance policy. Included in this case are several witness statements and exhibits, and teams must prepare both a prosecution and defense argument. Three team members essentially act out the witnesses in the case, and attorneys prepare a series of direct and cross-examinations for these witnesses. When the competition rolls around, teams duke it out to either convict or defend their client. In simpler terms, mock trial is a play that a team must memorize that's trying to perform better than the play of the other team, while simultaneously having to know every possible outcome of the play to adapt their play to defeat the other team.
In order to advance to this stage of the competition, Academy had to be in the top 16 in the regional competition, and win the state finals. They were ultimately successful in this endeavor, and the national championship case was released on April 1st. 46 state champs from across the country had just over a month to prepare both sides of a complex case. "Between April 1 and May 14, the team developed directs, crosses, openings, and closings for both prosecution and defense," says Coach Joaquin Sanchez '95. "They had to come to an understanding of what it all meant, what was important, and how to communicate it to others. The team had to take apart the 100-page case, break it down, distill it, find its 'truth,' and then rebuild it in the form of questions and answers." After weeks of reading, preparing, memorizing, the team's hard work paid off. They placed third in the nation and Megan Blackwell '21 was named an outstanding witness. Academy went undefeated, but because of the number of ballots they received, they didn't qualify for the final round. Nonetheless, Megan Blackwell '21 and Roman Martinez '21 can say they haven't lost a round since 2018, and Noah Vigil '21 and Daniel Shapiro '21, who joined the team last year, can say they haven't ever been defeated. The team includes Rosa Bieber-Stanley '21, Megan Blackwell '21, Roman Martinez '21, Reeya Patel '22, Daniel Shapiro '21, Noah Vigil '21, and Marly Fisher '23 (timekeeper). If you see any of these superstars on campus, congratulate them on their achievements!