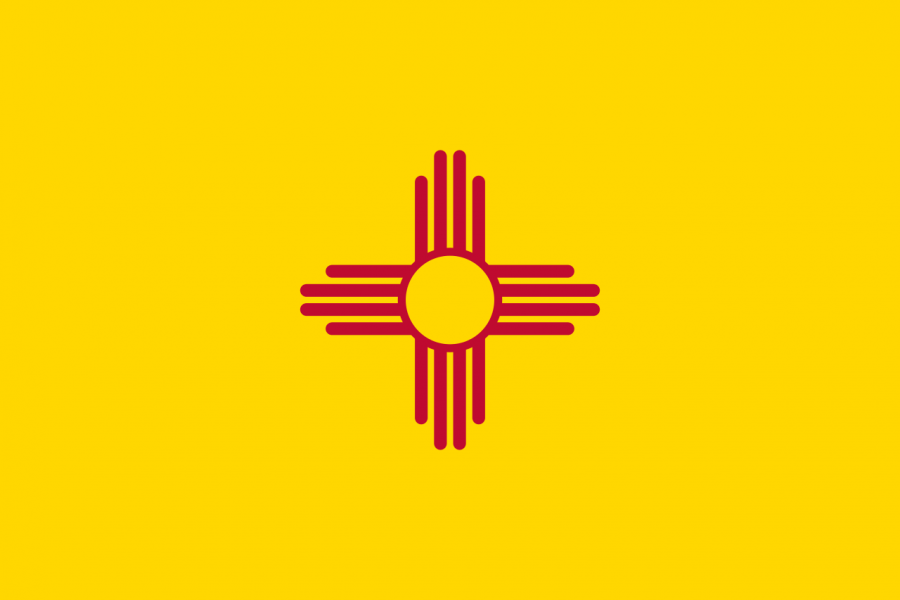 San Juan County Fire – Elizabeth Hiller '25
On May 18, a fire started in San Juan County between Bloomfield and Les Acres. As of May 17, the fire spread over 21 acres and is only five percent contained.  The fire has destroyed one residence with a detached garage and a shed.  Residents in the area evacuated, and firefighters are working through the night to prevent further spread.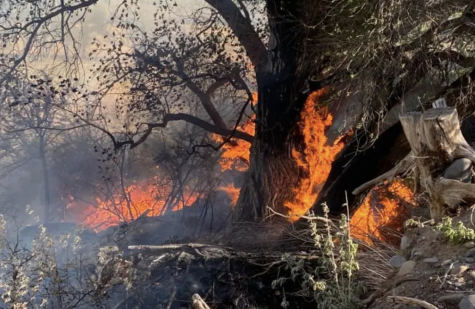 Trial of former Las Vegas, New Mexico mayor – Haley Pedersen '25

On May 17th, the former mayor of Las Vegas, New Mexico, Tonita Gurulé-Girón, faces charges related to bid-rigging. She is accused of pressuring city employees to award contracts and events resulting in a profit to her boyfriend Marvin Salazar's construction company, of which she is also a business partner. Marvin Salazar has been charged with one count of offering or paying illegal kickbacks and making or permitting a false public voucher. The accusing side stated that it was clear Gurulé-Girón helped in the illegal profit, but her attorney, Johanna Cox, does not believe that they have any evidence to convict her.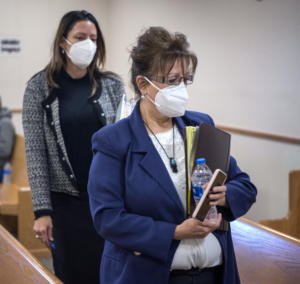 ABQ to remove ID requirement for municipal elections/same-day registration – Becca Faber '24
City Councilors may soon vote on ID requirements for municipal elections. The resolution would eliminate the language in the city charter that requires a photo ID to vote in city elections. These elections used to be run by the Albuquerque City Clerk's Office. However, in 2018, counties became responsible for their municipal elections. The county and state do not require photo identification to vote, but this new resolution renders the City of Albuquerque's voter requirements unnecessary in city elections.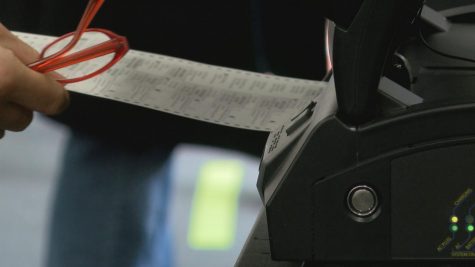 NM United resumes play – Mireya Macias '23
On Saturday, New Mexico United played their first home game in over a year at the Lab. Prior to game time, they welcomed "Somos Unidos" fans in a pre-game tailgate, a semblance of normalcy, where they encouraged them to receive their vaccination with the incentive of a free NM United ticket. United won the game 3-1 against Austin Bold FC with goals from Sergio Rivas, Brian Brown, and Andrew Moreno. The season continues through October with Academy alumni Alex Touche '16 on the roster. NM United is set to play London United for the first time in club history on May 29. Although there are no season tickets for the 2021 season, it is possible to catch the next games, so don't forget to purchase tickets!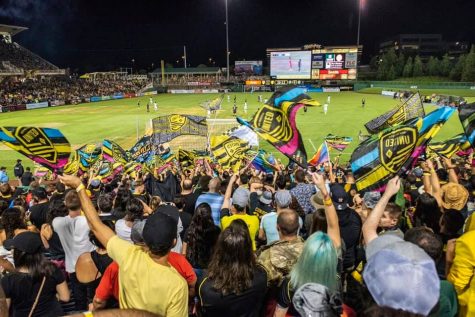 Torrance county detention center safety lawsuit – Kira Small '22
The Torrance County Detention Facility faces a lawsuit after guards pepper sprayed nine peaceful detainees. Last May, masked guards led the inmates, who went on hunger strike to protest the jail's COVID-19 safety regulations, into a locked room and sprayed oleoresin capsicum in their eyes. The asylum seekers were given little time to wash off the chemical, which left permanent burns and lung issues. Since the event, several of the inmates contracted COVID-19, and two attempted suicide. Corecivic, the private prison company that operates the facility, defended the attack and claimed that inmates were "disruptive by refusing to comply with verbal directives." However, Nadia Cabrera-Mazzeo, a staff attorney at ACLU of New Mexico, called the incident a "gross abuse of power" that "represents everything that is wrong with our immigration system." The hunger strike and subsequent lawsuit coincide with a rise in protests against the New Mexico prison system.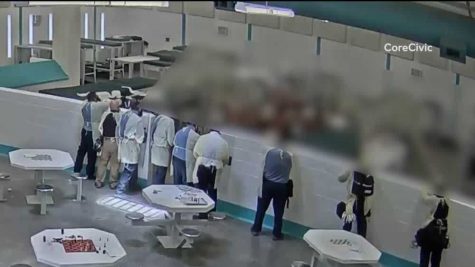 New Mexico adopts CDC guidance on facemasks/include other changes – Maya Macias '25
With the new COVID-19 guidelines, people who are fully vaccinated can go about their daily activities without a mask. This applies in all cases except when mask-wearing is mandated by local, state, federal, or tribal guidelines. If you travel within the United States and are fully vaccinated, it is no longer required that one must self-quarantine after their trip or be tested. Lastly, if you have been around someone who has tested positive for COVID-19, you no longer need to be quarantined or be tested unless you are symptomatic. If one has not yet received the vaccine or is not completely vaccinated, the CDC recommends that they remain taking the same precautions in place prior to this easing of restrictions.