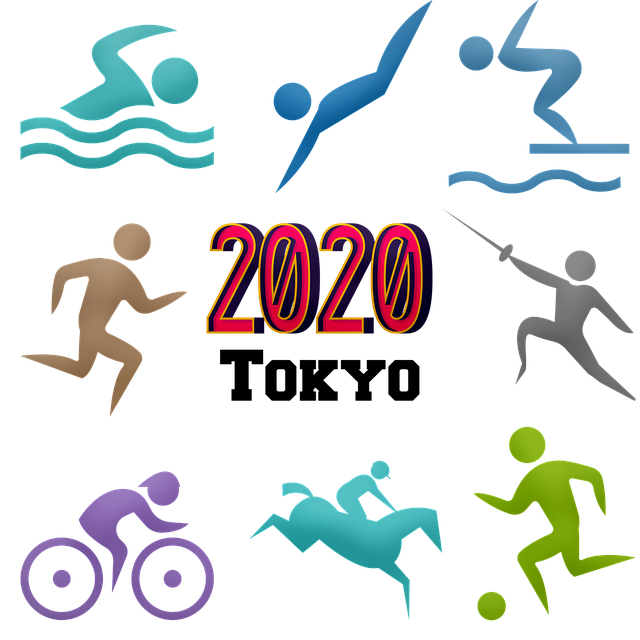 2020 was an Olympic year. Tokyo, Japan was ready to fulfil their hosting duties, shelling out more than 24 billion dollars to host the greatest athletes in world class arenas, and house them in villages. The Coronavirus had other plans. On March 24, 2020 it was deemed unsafe to hold such a large sporting event with little information on why thousands were dying. The games were postponed to the summer of 2021, but many countries wonder if they will still be held. College football championships are in full swing and Super Bowl LV is coming up, but a worldwide event like the Olympics could still be unsafe to hold. The intermixing of so many countries seems costly from a health perspective. Spectators continue to wonder if fans will be in attendance.
The postponement to July 23, 2021 came with details about how the games would be held, with a limited audience, as well as "simplified" opening and closing ceremonies. The Olympic committee has also said that they will reduce the number of staff members from each country. These plans were announced in December of 2020. We now know that there is a vaccine and there have been multiple sporting events such as soccer tournaments and college football championships that have gone on without a hitch. We have not, though, had world wide competitions with other nations. It has been said that if the 2021 games do not happen, the event will be cancelled entirely. The International Olympic Committee vice president, John Coates, has received criticism for saying the Olympics will go on "with or without COVID." Thus far in Olympic history, the only previous cancellations have been due to war.
It is no secret that countries often lose billions of dollars when hosting the Olympics. In 2016, Rio de Janeiro, Brazil shouldered 13 billion out of the total 20 billion dollars the games required to run. The games are extremely costly and when the curtains are drawn on the closing ceremony, so many of the once buzzing venues are left abandoned. Pictures that surfaced after the Rio games revealed moldy swimming pool holes, vandalized stadiums, and littered fields. Some say the games bring peace and unity within countries and the world but others wonder if they are really worth such great expenses.
Fans and sponsors bring in the revenue for this worldwide event. Tokyo had hoped to attract upwards of 40 million tourists last year as the host country. Ticket sales, concessions, and television viewership all help the Olympics stay afloat and host countries' economies to boom. But ⅔ of these revenue makers will not be able to happen fully this summer. It is still deemed highly unsafe to have thousands of fans in a single stadium snacking and cheering for their favorite athletes within inches of each other. With the new fear of coronavirus mutations, many Japanese citizens are lobbying for a complete cancellation of the games. Dr. Jin Kuramochi, an owner of a clinic outside of Tokyo, says Japan is "pushing the games forward without really understanding the critical situation [their] healthcare system is in." It has also been said by multiple sports journalists that Japan's safety measures for tourism seem too relaxed. Their plan includes testing before boarding flights and daily check-ins on a contact tracing app. Within Japan, there has been a significant amount of hesitancy surrounding the vaccine. A third of Japanese vaccine survey participants said they didn't want to take it. At the very least, this could deter athletes from attending the games and at the most, it could shut them down entirely.
With all of these statistics in mind, Tokyo, Japan continues with Olympic preparations and prime minister Yoshihide Suga says they will "take every measure" to protect lives. He has also said that the games must go on to "send the message that mankind has trumped over the virus." Currently, major Japanese cities Tokyo and Osaka are under a state of emergency, which will last until February 7th, but Japanese officials are adamant that despite rumors about the government wanting to find a way out of hosting, that the games will still go on. It is imperative that the country flattens the curve before the Olympic Torch Relay scheduled for March 25, or the confident facade of Japan will be broken and the games will not happen.