The Beginning of the End: Andy Watson Reflects on his Years as Head of School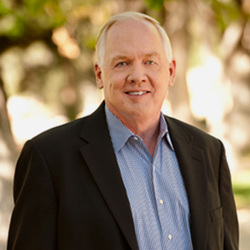 Hang on for a minute...we're trying to find some more stories you might like.
The new school year, for many, has marked new beginnings, new middles, and, for some, the beginning of the  end. For Mr. Andrew Watson, this year marks all three- a beginning, a middle, and an end. Inevitably, this ending, the fact that he would be leaving the Academy after nineteen years of service, was what drove me to talk to Mr. Watson about his career- the ups, the downs, the highlights, and what he wants to leave behind in his last year as head of school.
         So how did Mr. Watson begin on the path to becoming headmaster of Albuquerque Academy? As we sit in his office, Mr. Watson begins telling me what began his career in education. Originally planning to get a Ph.D in mathematics, Mr. Watson dropped out of the program before his dissertation. Merely two days later, he got a teaching position at a junior high school in Ohio. When I asked him how this experience went, Mr. Watson chuckles, "Crazy. As I said, it was a last minute decision, and I was hired at the end of August, and since I was the last person hired in the school system, I taught six classes with thirty students in every class in four different rooms in two different buildings. So I was scooting around all day long because I was just sort of filling in all the holes for the school system." From there, Mr. Watson begins to describe what drew him to Albuquerque and, more specifically, what drew him to Albuquerque Academy.
         "It's interesting. I've been at three schools and they had all been great but my whole career, I'd heard about Albuquerque Academy and I was just curious to know it better," he said on the subject. While doubtful of his ability to get the job as head of school, Mr. Watson applied, was offered  the position in the fall of 2000, and began working here in July of 2001. However, the year began in a rather difficult fashion: "in about a four, five week period, a young man in a car was killed at the front gate of the school– one of our seventh graders. 9/11 took place, and the previous year, the student body president was killed in a motorcycle accident in college and it was like, 'wow, this is a really tragic stretch for our school.'" Mr. Watson then goes on to describe how, out of these tragedies, he was able to witness the Academy community in action: "the way the school supported all these families in all these situations and got through it was a highlight, but there were some really tough things that first year."
         Despite having a difficult beginning, Mr. Watson tells me that he has thoroughly enjoyed his time at the Academy, saying, "I loved it, and I've loved every year." When asked how being headmaster has impacted him, Mr. Watson responds by telling me that being headmaster has given him opportunities to join national organizations, make friends around the country, and most of all, interact with and watch students work, graduate, and go on to become successful. He tells me what he will miss most about being at Academy.-  "[I will miss] the day to day interactions with the students, the dearest people I get to work with in the administration. Ms. Lipkowitz and all the work we've done together for so long- she's an amazing associate head of school and we check in almost everyday, and I'll miss that."
As we wrap up our talk, I ask Mr. Watson one last question: what would be your parting message to the Academy community? At this, he cracks a joke. "Yeah, I'll probably give some speeches at the end of the year and I will take the new head of school and hold him or her up like Simba. I don't know if I'm ready to say final words yet but when I do, it'll be about this school. It is a treasure and we all bear responsibility for making sure it's still here for students in the future."