New Faces Brighten 10-12 Division
November 23, 2018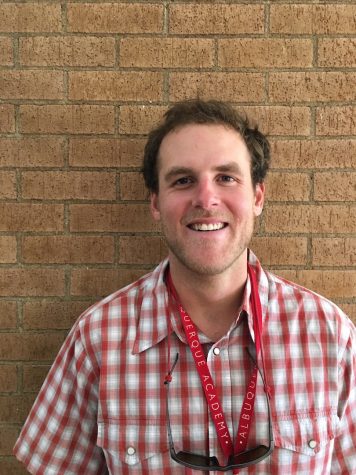 Lee Ringer
Having worked in outdoor education for five years with private and commercial companies, Lee Ringer has experience with similar roles, but this is his first time teaching as an outdoor educator in. a school. He explained that the pros and cons are the same as any teaching job, but says the most difficult aspect of teaching at Academy is that "it's hot here in Albuquerque, so hot, I mean I'm from North Carolina…. It's debilitatingly hot sometimes." But despite the New Mexican heat, Ringer enjoys teaching in the classroom and enjoys having full control over what he and his students do in the field.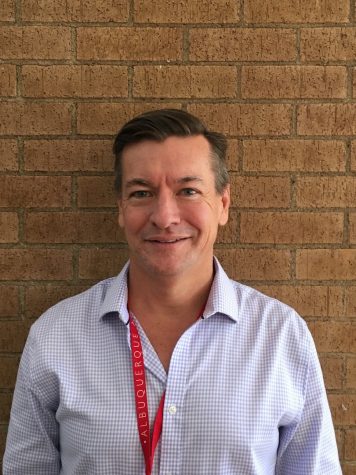 Bruce Orem
As CFO (Chief Financial Officer), Mr. Orem finds himself tasked with many duties about campus including finance, accounting, the endowment, TIS, the physical plant, the summer program, charger aquatics, and the human resources department. Despite his broad responsibilities, Mr. Orem seems to be shouldering the load well, having worked as a CFO for twelve years prior to coming to The Academy. And, when asked about the campus, he expressed his love for the sprawling greens, explaining that he was used to working in factories or giant warehouses, and says that he is finding little trouble with adjusting to the new structure, as aside from the endowment, he is "familiar and knowledgeable about capital for institutions but [met with] nothing unforseen and difficult." One of his favorite things about Academy is that his daughter attends as a ninth grader and says that "it's great to see her everyday and come to school together, and it's a great environment and a great faculty and staff to work with." On top of all he is already juggling, Mr. Orem is a sponsor of both the 8-9 and 10-12 business clubs and says he is ready to help out and contribute to the community as best he can.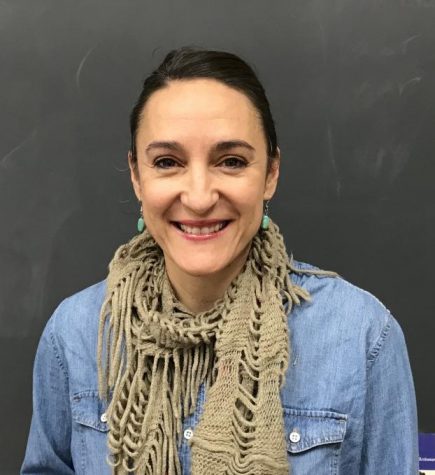 Andrea Juárez-Gutiérrez
Teaching both Spanish 1 and 2 part time, Sra. Gutiérrez has taught at both the college level at UNM and Wayland Baptist University, as well as at a dual language elementary school in the second grade prior to coming joining Academy's staff.  She admits that while the content is similar to her college curriculum, it is a shift teaching young adults as opposed to children or adults, but she enjoys it nonetheless. When asked about her students it was apparent that they were already taking to her well and her to them, and she gushed over how they were opening doors for her and remaining attentive in classes. She appreciates the faculty, describing them as "very supportive, and willing to share strategies or even activities and advice so it's a beautiful advice to work in." One of her favorite things about The Academy is definitely her smaller class sizes, which allows her to help individual students and provide aid to whoever needs it, though she wishes that classes were a little longer. It seems safe to say that Sra. Gutiérrez is adjusting very well to the campus, and, although it is a bit large, whenever she finds herself lost, there is always someone to show her the way.