Amp Up Your Aesthetic at Porch and Twig
Hang on for a minute...we're trying to find some more stories you might like.
Located off of Fourth Street on the corner of Roehl Road is a small redesigned garage that has been converted into a trendy vintage store called Porch and Twig. This spot is their new location, chosen by owner Debbie Stuart for its many windows and expansive outdoor space. Upon entering the store, you will find no shortage of things to be inspired by: from dining room sets in various styles, to plants and outdoor items, to small décor items to complete your aesthetic. The products seem reasonably priced, but I would not go in without expecting to spend at least 30 dollars.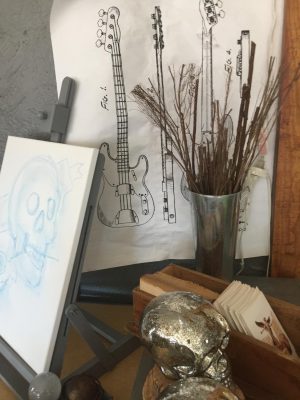 The store's definition of upcycling, as presented by the owner's sister Sherry Schmidt, is "taking something that would otherwise be thrown away and finding a different purpose, or creating something that better reflects the current style." The shop gets some of its inspiration from Etsy, Pinterest, HGTV, and home improvement magazines in order to ensure that they remain up-to-date on present and upcoming trends. "Before," Schmidt said, "it was shabby-chic; now, it's industrial." This is reflected within the store in its products, from simple metal chairs to rusted wheel parts.
The store receives its inventory in several different ways. Their "pickers" look at garage sales and thrift stores, and their customers also often come in looking to sell items. When deciding what to transform, Schmidt said that they "look for something that can be flipped for a high profit and fits the current market." They also make sure to leave some items in their vintage glory, especially since their customer base includes the movie industry, which looks to buy pieces true to an era.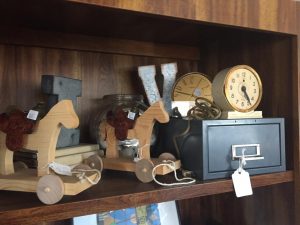 Finally, Schmidt wants the community to know that Porch and Twig is a locally owned family business that takes pride in their innovative and creative products. She encourages everyone to come check it out, if only to get inspired for their own projects! You can visit Porch and Twig at 7201 Fourth Street open from 10am – 5pm on Wednesday through Saturday and 1-4pm on Sunday.
Learn more on their website.