Fractal Friday: A Funky Friday Night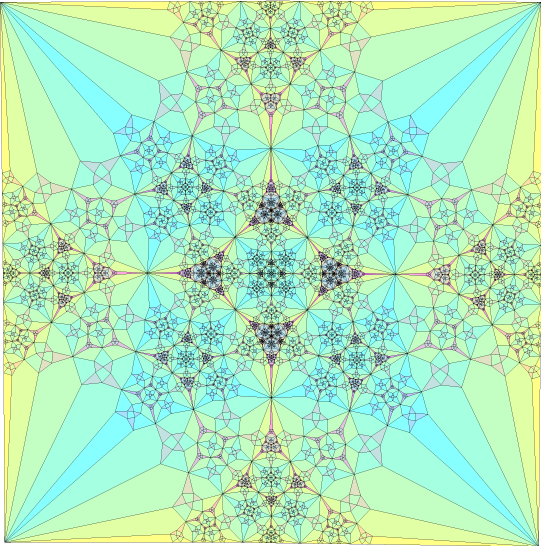 Hang on for a minute...we're trying to find some more stories you might like.
If you're looking for an out-of-body experience that will simultaneously make you question your existence and put infinity into perspective—accompanied by an assortment of funky instrumental music—don't go hunting for any illegal substances. Instead, look no further than the Albuquerque Natural History Museum's Fractal Friday.  
For those who are less scientifically knowledgeable, a fractal is a curve or geometric figure in which each part has the same statistical character as the whole. In essence: a two-or three-dimensional figure that has identical infinite patterns no matter how small the scale. Regardless of how deep you dive into a fractal, it is never-ending, consistent in appearance, and truly mesmerizing.
One evening, as night fell and the clock approached nine, my sister and her friends asked if I would like to join them for the monthly Fractal Friday show.  I agreed, and we made our way to the Natural History Museum. Because I had not visited to the museum since elementary school and was still under the impression that kids of that age were the only ones who went, I was skeptical as to what the event had in store for me. However, after I found my reclined seat in the crowded planetarium, a sense of eager anticipation filled the room as we waited for the show to begin.  
Finally, the lights died down, reminiscent of a movie theater, except this theater was rotated 90 degrees and the screen was more spherical than the traditional rectangular shape . If you haven't been to this event before, I highly suggest keeping mind of your jaw because within the first few minutes of the show, it will most likely drop and stay that way.
The show begins with two-dimensional fractals that vary in color and shape. Right when you're convinced you're nearing hypnosis as you gaze at the complex figures projected on the curved ceiling, the commentator announces that it's now time for the even more breathtaking three-dimensional fractals. 
If I were to best describe the sensation of watching the show, I would say that it's like falling upwards. Not only is it a time to bask in the majesty of the presented fractals, but it's also a time to lay back in your chair and let the intricacy and wonder dispel all of the stress that you may have carried throughout the week. Fractal Friday, far more than just an hour of funky shapes and music, can only be found on the first Friday of the month at the Natural History Museum.