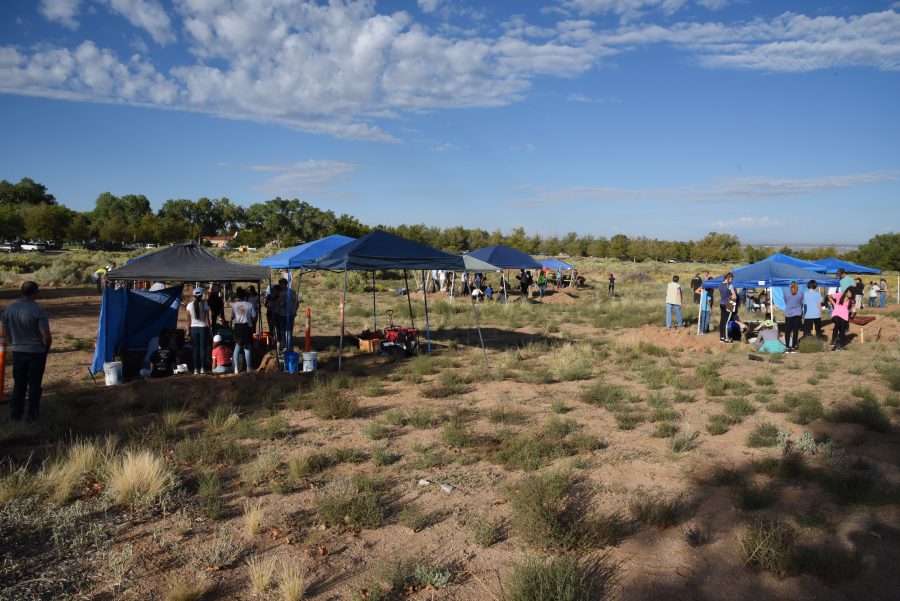 On September 22, Academy's eighth grade class spent a long , but enlightening day living the life of an archaeologist. The day of the dig has been an eighth grade tradition for the last 32 years, according to 8/9 World History teacher, Cathy Lydon.  Each individual class was assigned to an ancient civilization, in which they wrote strong, well-developed essays, and made artifacts from their assigned civilizations. Artifacts were buried in large pits on the North side of campus, prior to the day of the dig. Students spent several weeks collecting knowledge on every fact they could find on their assigned civilization.
At the Dig, students dug from another class's "lost civilization". Based on the artifacts gathered and reconstructed, students were asked to figure out which civilization they had discovered, using context from what they've learned in their history classes.  "It teaches students to be organized, because when you set-up quadrants you measure them from data point," Joey Vigil '21 of Lydon's class said. "Well, it's more engaging and helps students remember, because it's an experience you can relate to how archaeologists do things," Josephine Gammill '21, of Mike Nadler's class said.
Gammill researched the Romans, and dug up Sparta with her class. Vigil had a similar experience in researching the Phoenicians, and digging up the Chinese Han Dynasty. Both students agreed their favorite part of the day was not having regular classes. "The dig is an engaging way for students to learn to work independently and in groups, and helps them understand why we don't have all the answers," Lydon said.